Coaxial Cable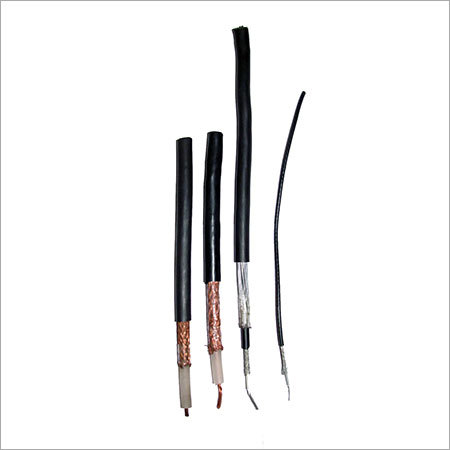 Coaxial Cable
Product Description
Coaxial cable is used as a transmission line for radio frequency signals. Its applications include feedlines connecting radio transmitters and receivers with their antennas, computer network/Internet connections, Digital audio and distributing cable television signals. One advantage of coaxial cable over other types of radio transmission line is that in an ideal coaxial cable the electromagnetic field carrying the signal exists only in the space between the inner and outer conductors. This allows coaxial cable runs to be installed next to metal objects such as gutters without the power losses that occur in other types of transmission lines. Coaxial cable also provides protection of the signal from external electromagnetic interference.
Our manufacturing range of Coaxial Cables is listed
below:
h) RG-223 (Tin plated copper)
We can also manufacture the specific Coaxial Cables according to customers requirements & specification.